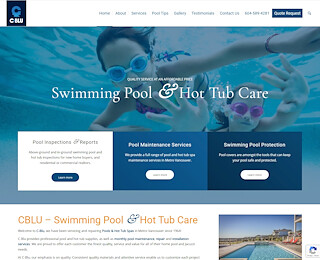 C-Blu specializes in pool and spa installation and repair but did you know that we use only the best chemicals uniquely designed to fit your pool needs?
Every product we use are by the best brands and includes top of the line products. Pool and spa chemicals can be tricky. Let C-Blu professionals help you get the best pool at the lowest cost. At C-Blu we are experienced with all types of pool and spa chemicals Richmond and would love to help you find the best match for your pool.  Stabilizers are chemicals mixed in with chorine in the Pool or spa. This prevents the chlorine from being destroyed by the harsh sunlight. Our stabilizers work the longest and hardest preventing your pool levels from being diminished by the sun. Our employees at C-Blu know exactly what your pool needs are based on your personal pool. Let us help you use the best stabilizers for your pool.
Shock treatment can be useful if your pool or spa has the correct chemical levels but isn't doing a very good job at preventing algae buildup. During a shock treatment, a more potent amount of chlorine will be added to regain the life back into your pool. Shock treatment can be vital to your pool's health but it can also be hard to know exactly how much chemical to use. Our guys are trained and experienced on shock treatments and will help you make the right choice for your pool. Ph levels in your pool are vital. Incorrect ph could have an effect not only on your chorine but on your pool equipment too. Maintaining the correct ph level can be very difficult for most but for our professionals, it is an easy task. They know how to test and correct any ph problem that you may have.
The chemicals used in your pool or spa can be very important to the health of your pool. Without the proper treatment of chemicals, your pool or spa could become a breeding ground for algae, bacteria, or dangerous microorganisms. These bacteria can cause health problems for your household. The pool chemicals we use fight these pesky bacteria and protect you. Our chemicals will also give your pool or spa a picture-perfect finish. After the installation is done everyone wants their new pool or spa to have clearness and shine. Our chemical professionals will give you that photogenic look over and over again. It is important to know how your pool works and what your pool needs to stay healthy but for most people keeping up with your pool can be difficult. Our professionals know all about your pool and how it works. They know all the important chemicals to balance you pools ph. They also know when it's best to do a shock treatment or use a stabilizer. You know when you hire C-Blu your pool is in safe and trained hands.
Balancing chemicals on your own can be a difficult and sometimes dangerous job. Our professionals at C-Blu can perfectly blend your pool and spa chemicals Richmond. Don't risk an unbalanced ph call us at C-Blu for a perfect chemical balance every time.
Call CBLU for All Your Pool Chemical Needs!